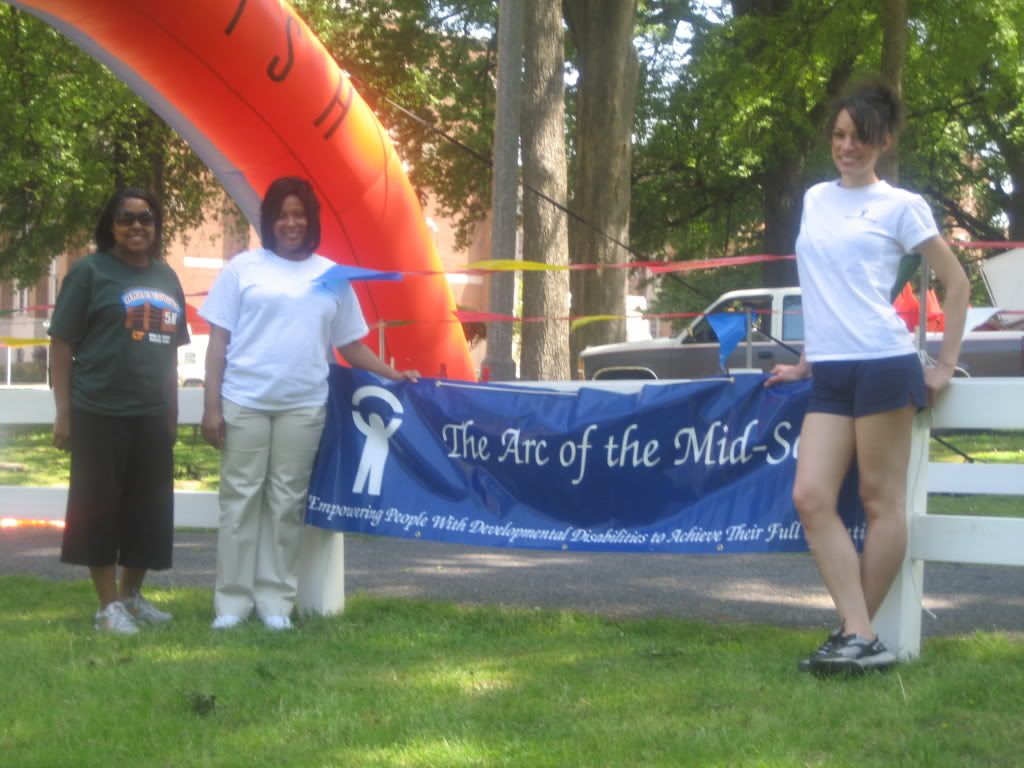 The Arc of the Mid-South Employees from l-r:
Cynthia Burks, Eugenia Murphy, and Jennifer Buchanan
We had a great time yesterday at the inaugural University of Tennessee Health Science Center (UTHSC)
College of Dentistry 5k Run
and One Mile for Healthy Smiles Fun Walk.
We had quite a few people stop by the table before and after the run, which was great! We passed out a lot of information about The Arc and helped raise awareness abour our missions and goals. As one of the sponsors of the race, we also got our logo on the back of the official race t-shirts, which should be a great marketing tool for us as well.
Thanks to everyone who stopped by!